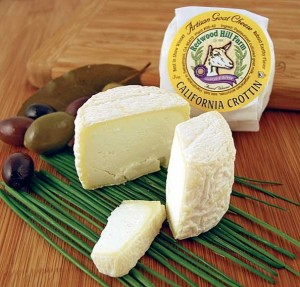 Redwood Hill Farm & Creamery
2064 Highway 116 North Building 1, Suite 130
Sebastopol, CA 95472
707-823-8250
Award Winning Dairy Products Since 1968
Located among the picturesque redwoods of western Sonoma County, California, sixty miles north of San Francisco, Redwood Hill Farm is a different kind of dairy. A small family farm, we have been producing delicious, award-winning goat milk dairy products since 1968 when owner, Jennifer Lynn Bice's parents first decided to build their grade A goat dairy in Sonoma County providing fresh goat milk to the public.
Excellence Has Been Our Top Priority
In 1978, Jennifer assumed ownership of the farm with her late husband Steven Schack, expanding the business to produce a greater variety of goat milk products, and diversifying the dairy goat breeding program.
Promoting the benefits of goat milk products and developing a genetics program of excellence has been a top priority and Jennifer's work has positioned Redwood Hill Farm at the forefront of the goat dairy industry. Today the herd is exhibited at major shows, holding National Champions in four of the five breeds. Redwood Hill Farm furnishes stock to dairy goat breeders across North and South America.
Quality and sustainability have been the guiding principles as Redwood Hill Farm has grown over the years. We are honored that the Business Environmental Alliance of Sonoma County has awarded Redwood Hill Farm & Creamery the Best Practices Award in recognition of environmentally sound business practices and we are the first Certified Humane goat dairy.

The Best Tasting, Least Processed Natural Goat Milk Products
Because we want our products to be as natural and unprocessed as possible, we do not standardize or homogenize our milk. Our products are free of sugar, coloring, preservatives, stabilizers or powdered milk.
One taste will convince you that our products are different. Many people consider Redwood Hill Farm & Creamery goat milk, artisan cheese, yogurt and kefir to be the best tasting they've ever tried.