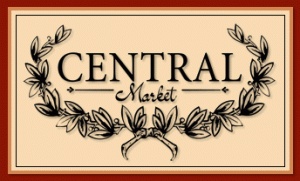 Central Market Restaurant
42 Petaluma Blvd.
Petaluma, CA 94952
707-778-9900
http://www.centralmarketpetaluma.com
After more than 20 years of intensive culinary experience, cooking in several of New York City's and San Francisco's top restaurants, Tony was able to fulfill his life long dream to develop his own restaurant.
"While you won't necessarily find gumbo on our menu, my passion for food and appreciation for good hospitality and fine cuisine, which were greatly influenced from my New Orleans' roots, is apparent in Central Market's uniquely comfortable ambience. While chef in residence at Ravenswood Winery, I was able to further explore and cultivate the many outstanding fresh food purveyors throughout Sonoma County. The rich bounty of this agricultural region provides our mostly Mediterranean menu with seasonal dishes. I use the finest local products available – from fresh fish and meats, to right off the farm produce."
In the heart of the dining room, behind the fresh oyster bar, you will find Tony and his highly trained crew pulling piping hot creations from the glowing wood burning oven. Tony's flair for combining unique, yet extremely appealing flavors of local seafood, meats and produce provides a wonderfully tempting menu for any palette. Constantly changing with the seasons and the special flavors they bring, Tony usually has a surprise or three mixed in with a handful of menu favorites that continue to bring the locals back for "slow food, good served" — the restaurant's official byline.
Tony's flair for discovering delicious flavors extends to his hand picked wine list….no need to get lost in an excessive, bloated 20 page listing of unrefined vintages/varietals. Tony has taken the guesswork out of finding the right wines to complement his varied menu, by personally selecting outstanding values and flavors from local, statewide and international vintners. As with his menu, the wine list is updated throughout the seasons, always providing a fresh experience. A simple and exciting way to experience the complimentary pairings of food and wine is to take advantage of Tony's themed weekly wine flights – an intriguing insight into the experienced palette of a master chef and wine maker.